1.
Provide pillows if you're using uncomfortable outdoor seats.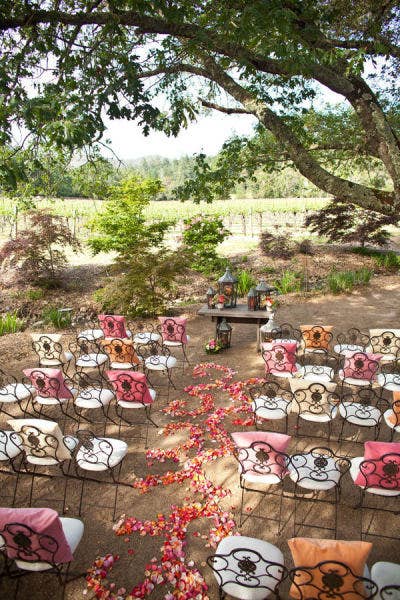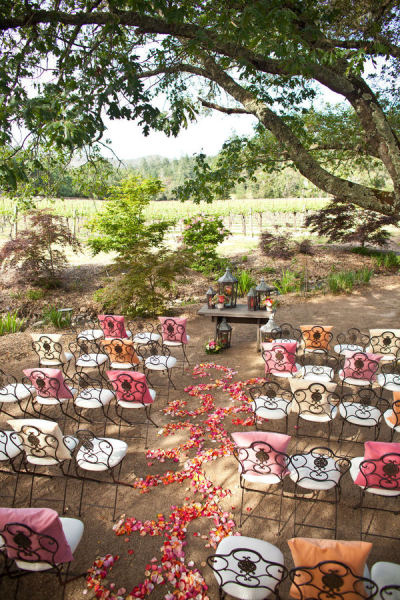 2.
Warn your guests ahead of time about appropriate footwear if they're going to be walking in the grass.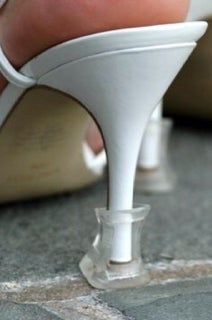 Just a little note on the invite should be sufficient.
3.
Or give your bridesmaids cement blocks to stand on so they don't sink into the grass.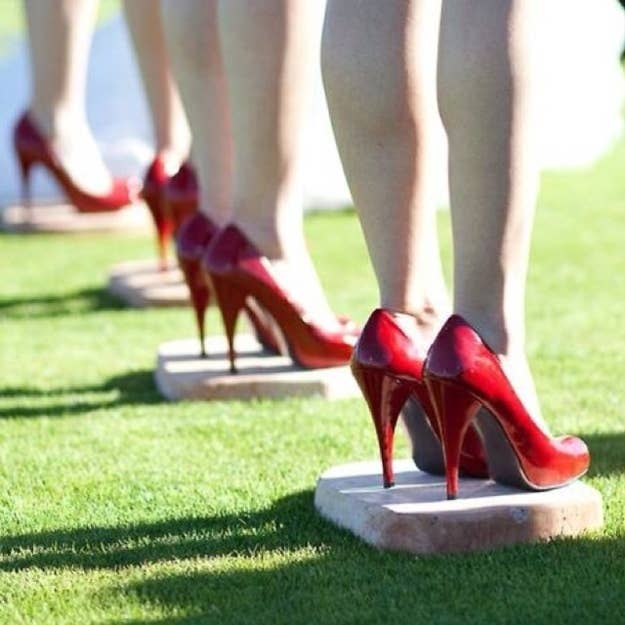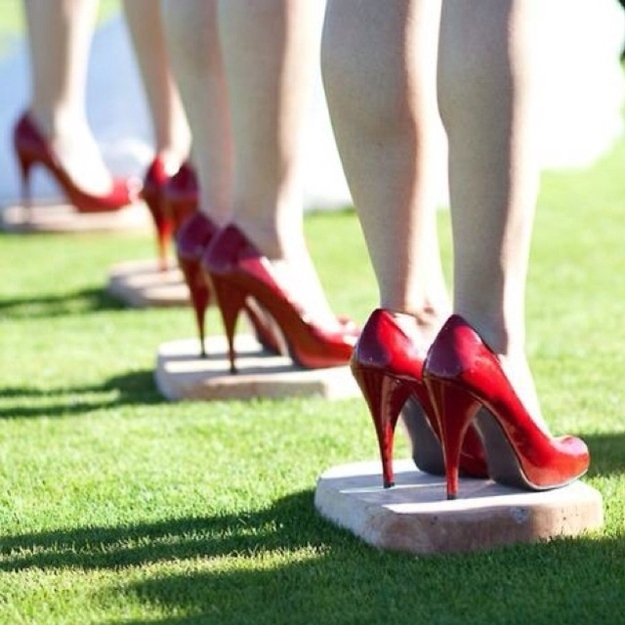 4.
Provide guests with their own parasols.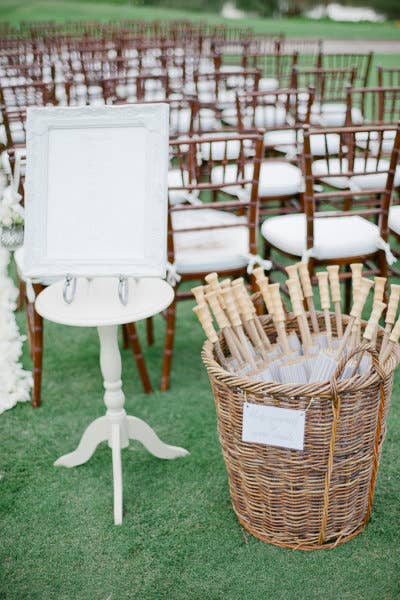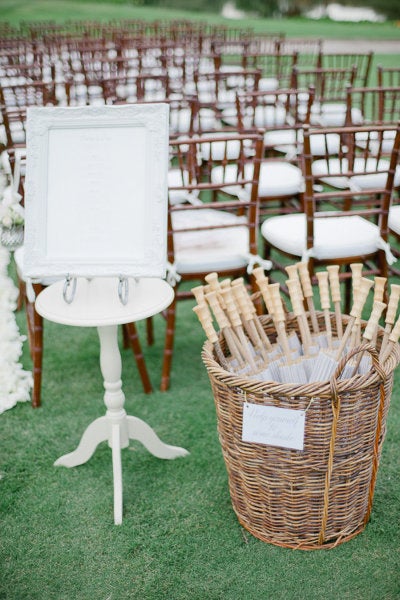 5.
Offer ample options for ice cold hydration.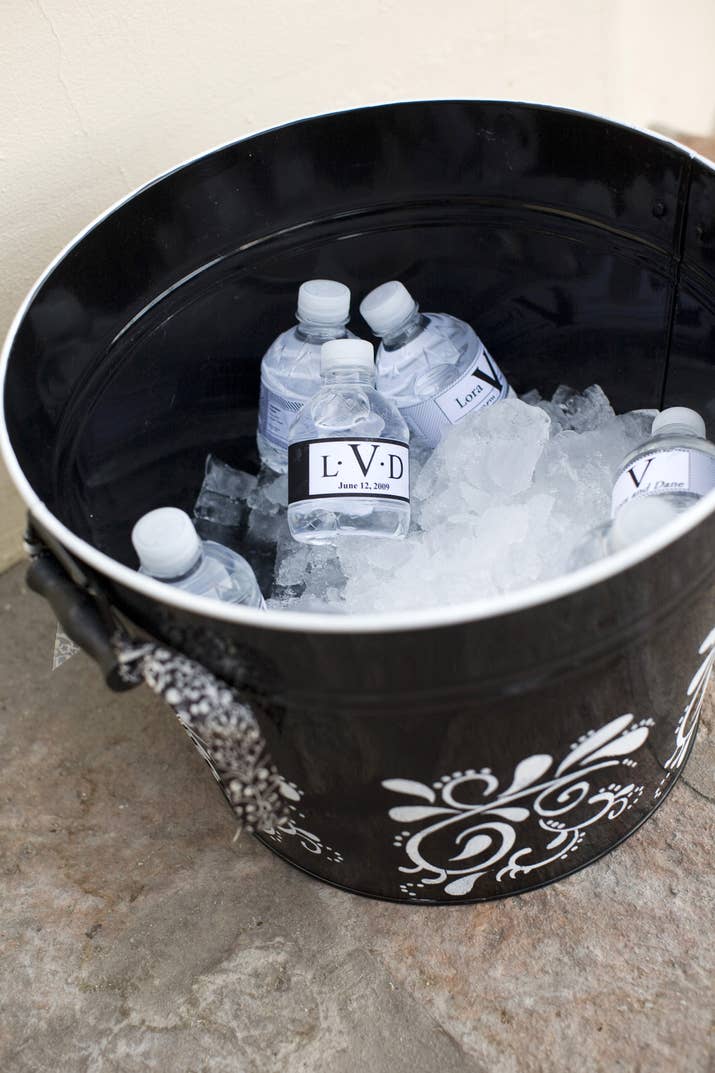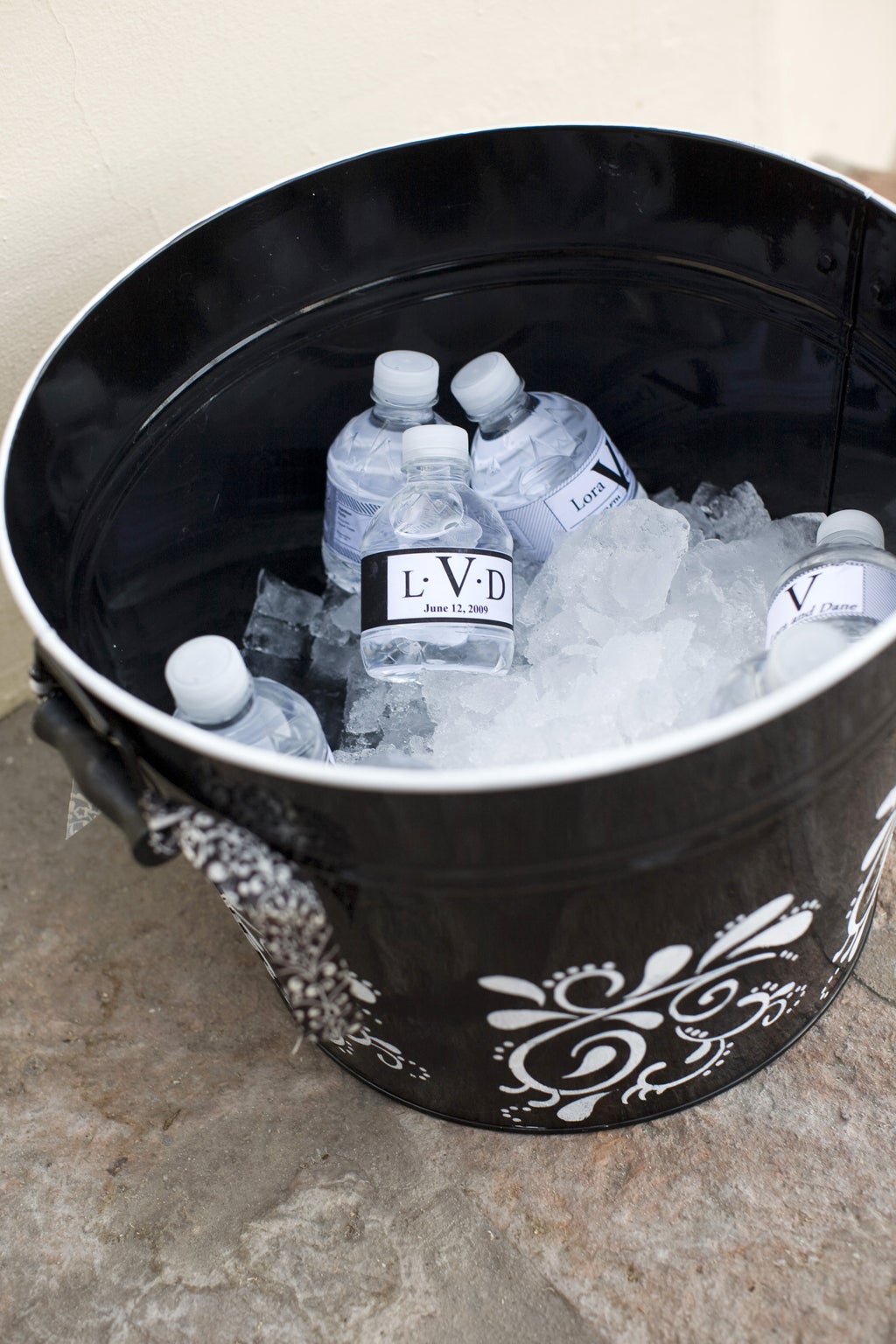 6.
Offer individual insect repellent options.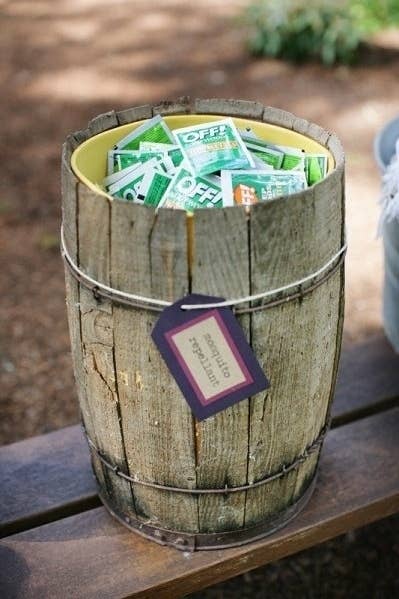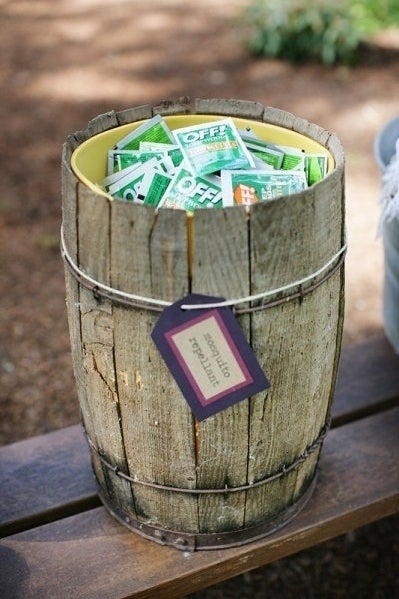 7.
Give sunglasses as wedding favors.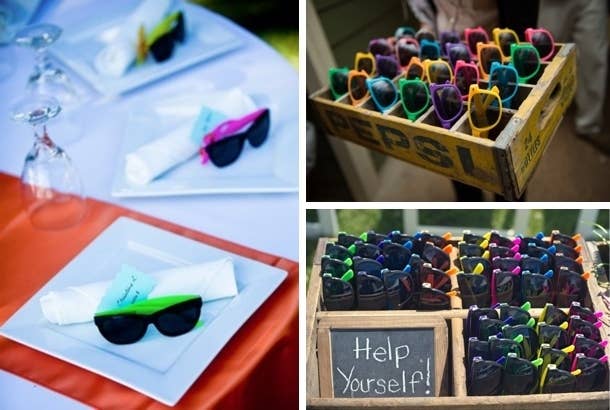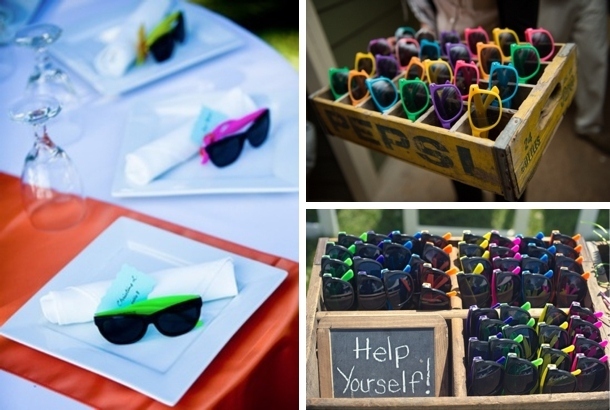 8.
Put your wedding program on a fan.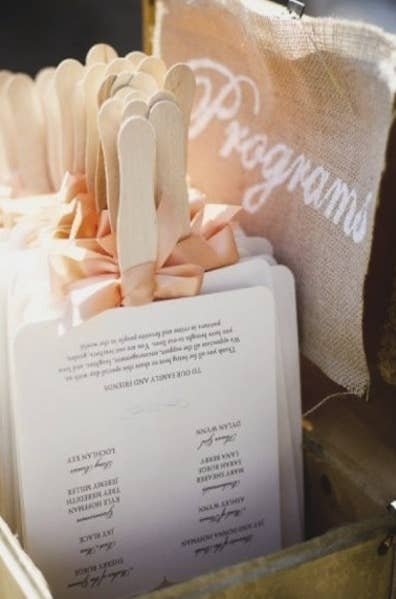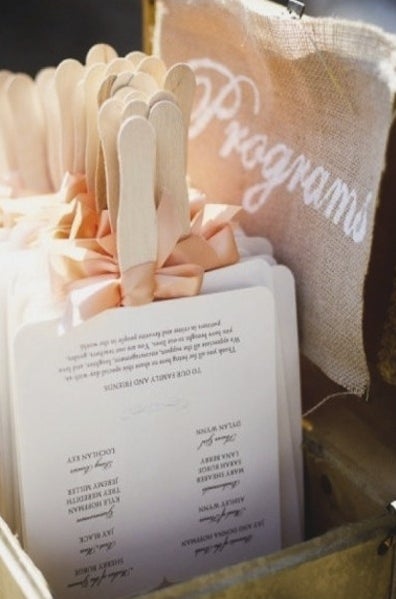 9.
Be sure to have snacks and water for the bridesmaids.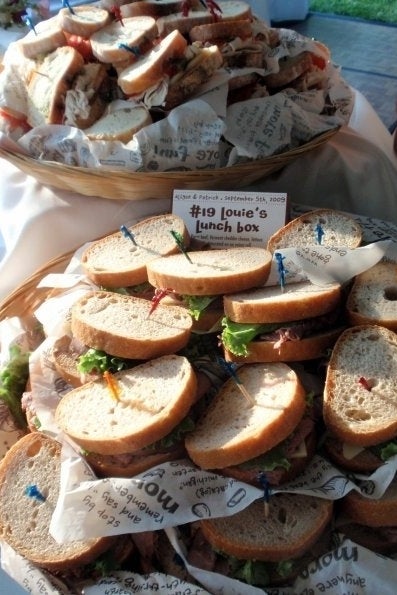 Between hair, makeup, and photos, your bridesmaids don't have much time to drink water and eat, which is especially important on a super hot day. Plan a short break before showtime. You don't want anyone fainting on you.
10.
If it's reeeaaally hot out, make sure your florist is misting the flowers to keep them cool.