Totally Fun Wedding Photo Ideas and Poses for Your Wedding Party
Say cheese and get ready to go a little crazy for the camera using our pick of totally fun wedding photo ideas and poses for your wedding party! Your special day is one of the few times that you'll be dressed in your finest, looking all spiffy alongside your not only your new partner, but also your nearest and dearest too. So snap a few super cute and slightly silly pics with your loved ones to make sure that you have even more special memories to add to your photo wall after the big day.
Bridesmaid Wedding Photo Ideas and Poses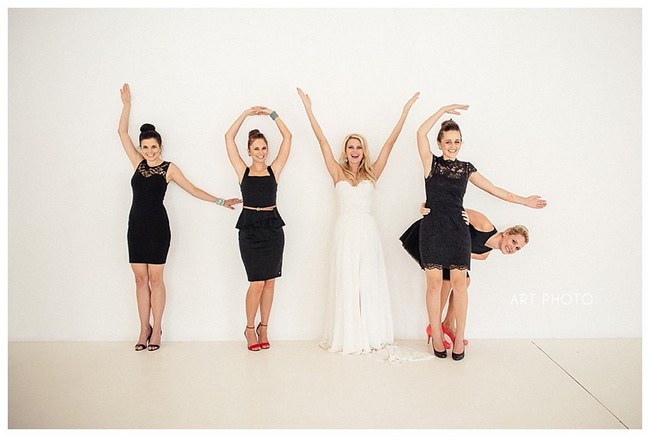 1. L.O.V.E this fun wedding photo idea which uses bride and bridesmaids to spell out the word love.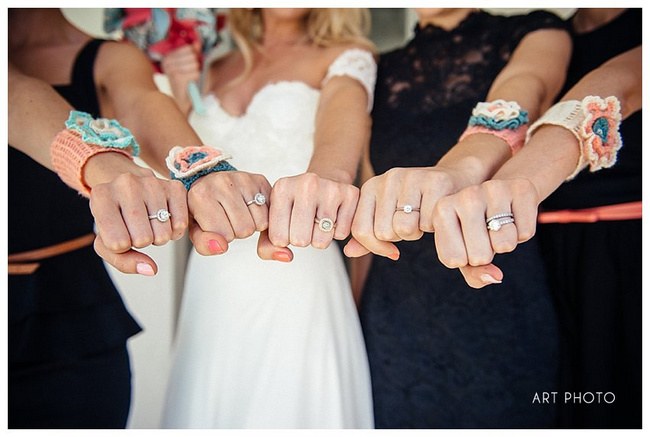 2. Ka-pow, girl power! This cute shot shows off the rings off the wedding and engagement rings adorned by this group of gals.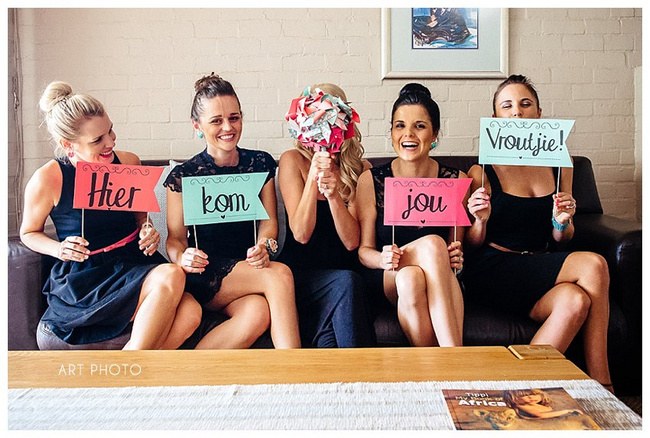 3. Here comes your wife! Quirky handheld signs make for a very fun bridesmaid wedding photo and can also be a fun DIY project to bond over before the wedding.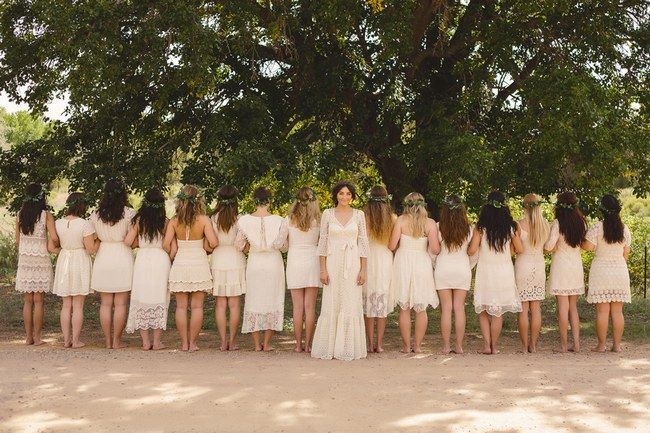 4. Peek a boo, I see you! Line your ladies up in a pretty row and have them turn around for a sweet series of pics that will be really cute framed in a row.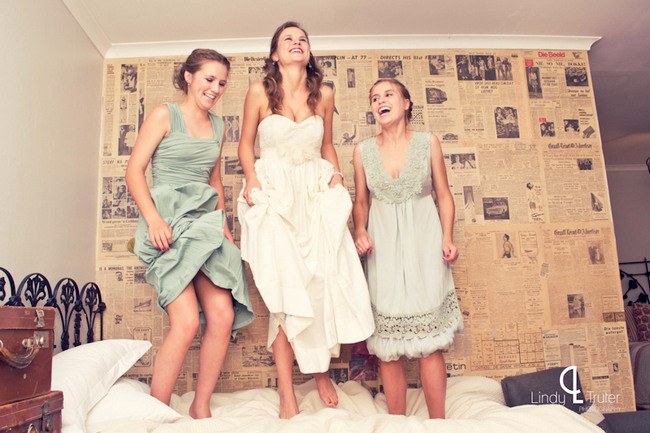 5. Girls just want to have fun! Capture a moment of carefree innocence like this by getting a little bit silly with your bridesmaids before the big moment.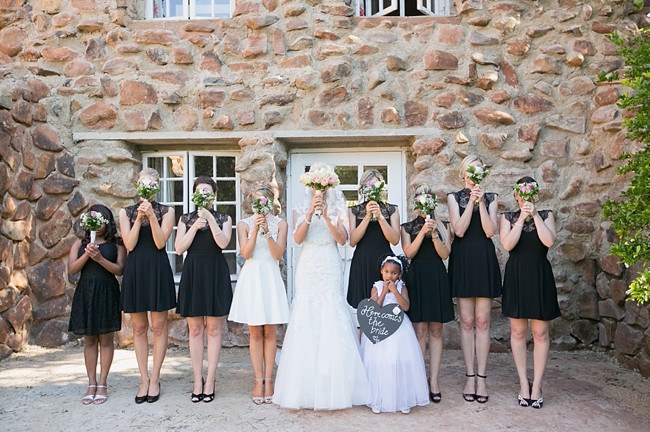 6. Guess who? Snap a shot with your girls hiding behind their beautiful bouquets for a darling effect.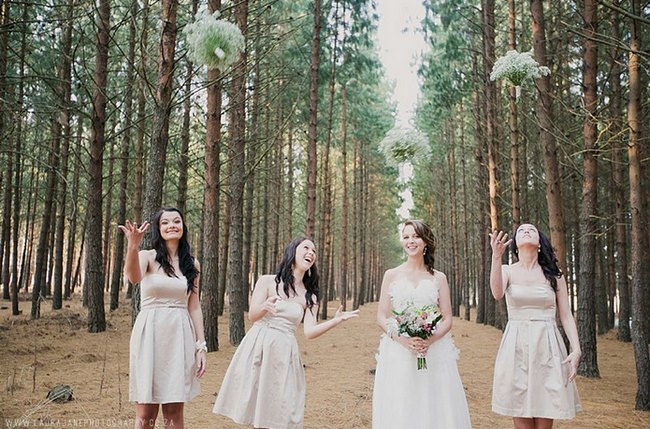 7. How about a bridesmaid bouquet toss? Throw those pretty petals up in the air as your photographer snaps away – just make sure the ceremony is already finished in case your bridesmaids aren't that great at playing catch!
Groomsmen Wedding Photo Ideas and Poses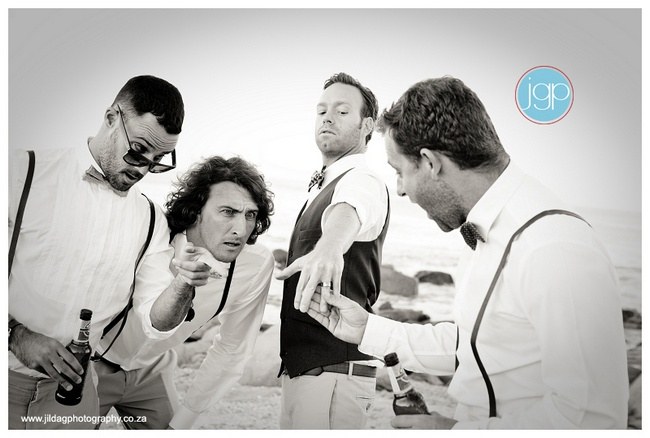 8. Ermagerd! She liked it so she went and put a ring on it!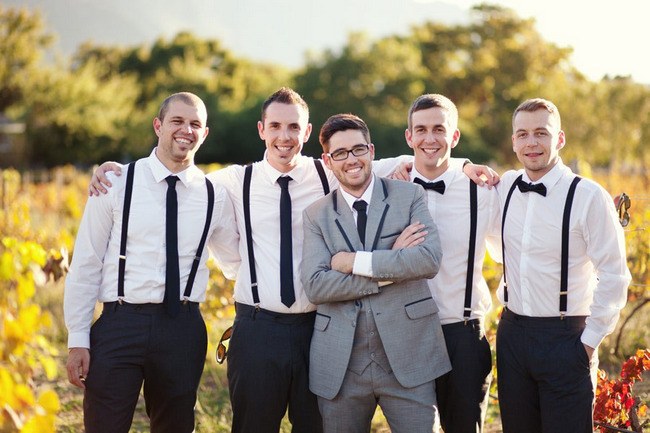 9. No Jacket Required! Pose the dashing groom in full attire just in front of his handsome crew, sans shirts, for a photo that really pops.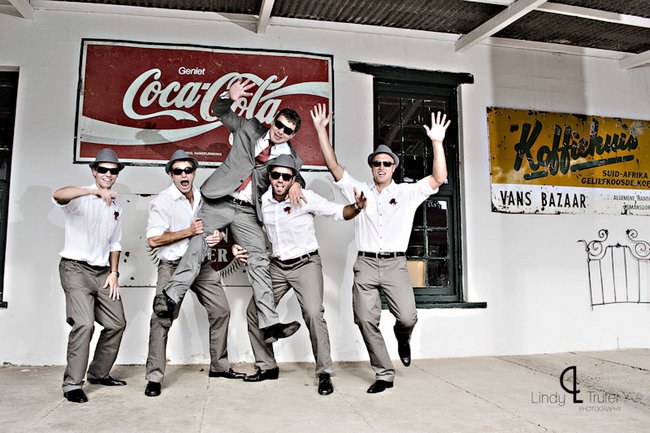 For more ideas visit – Confetti Day Dreams